The Dresden Tango
Kevin's novel, The Dresden Tango was published on 1st November 2022.
In 1889, a ship called the City of Dresden was hired by two Irish men to take Irish migrants to a new life in Argentina. The ordeal the migrants endured was horrific: the Argentine authorities were not ready for them and sent a large group to an area of Argentina that was completely unsuitable for farming. The story is focused on Patrick, a young priest who accompanies those 300 people to Naposta and shares their suffering and Rose a young woman from Cork City. She is taken from the dock supposedly to work in service; in fact, she is taken to a brothel. Does she manage to get away from this life? Does he survive the hardships of his and the loss of his vocation? And do they both find redemption together?
The Dresden Tango is available as an ebook, paperback or hard cover on Amazon. Simply put The Dresden Tango by Kevin O'Regan into the Amazon search box and it will appear.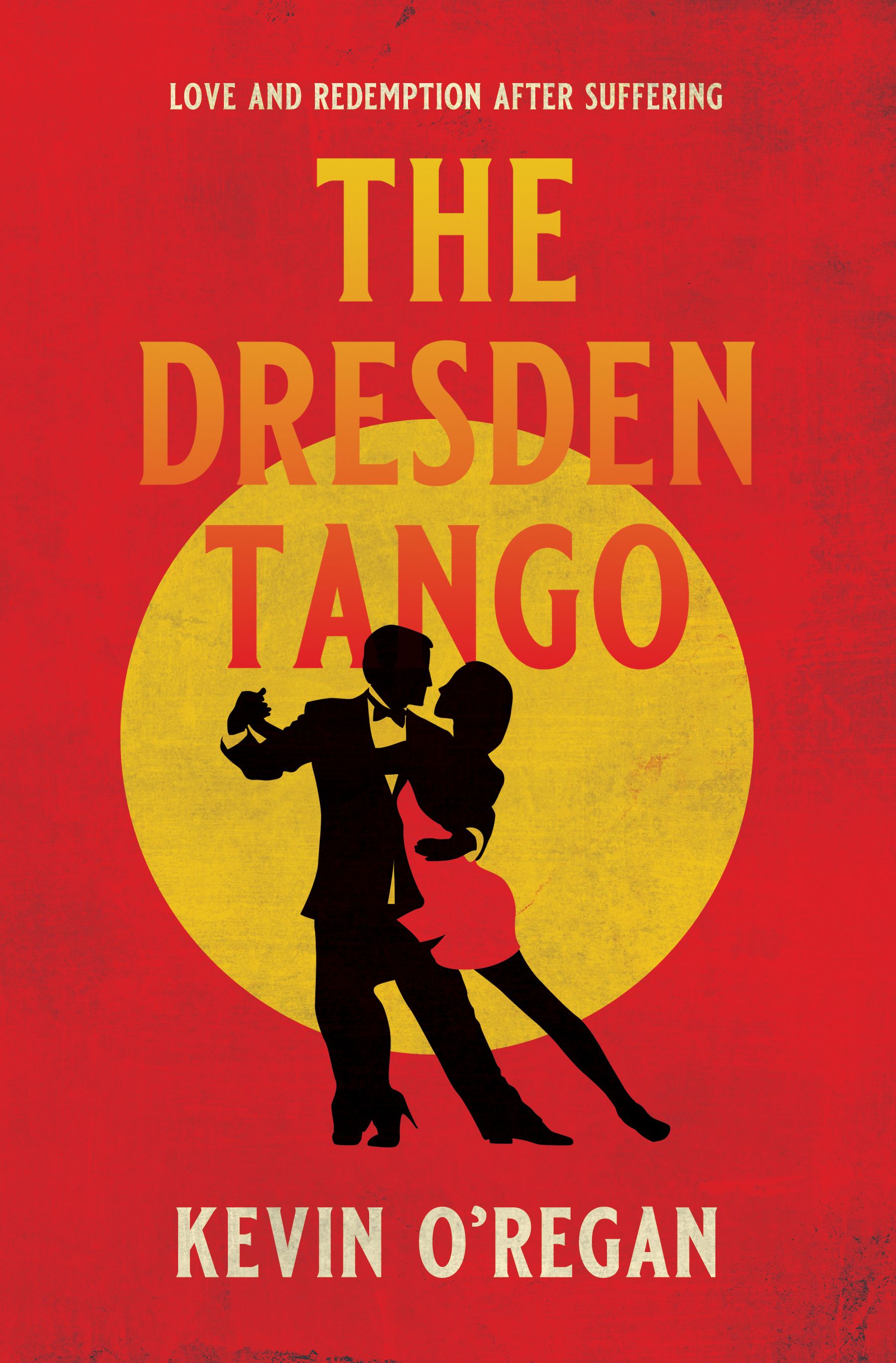 New Swan Stone - publication on 1st October 2023
Kevin has completed the first in what he expects to be a series of books featuring Lizzie Barnes a 23 year old pilot with the Air Transport Auxiliary. In WWII, the ATA was created to deliver aircraft from factories to air bases and ferry important people around the UK, thus enabling all fit young pilots to be used on active service. The ATA used pilots who were deemed unfit to fly on war missions through injury or age, foreign pilots and women pilots. Their slogan was Anything to Anywhere and they were less kindly referred to as Ancient and Tattered Airmen!
In the first book, New Swan Stone, Lizzie Barnes has to fly a new Wellington Bomber to RAF Silverstone, a base for training air crew. She discovers the body of young girl and, using her powers of observation and deduction, helps find the killer. But Lizzie is flawed and memories of her past stirred by other characters make her jump to conclusions. 
New Swan Stone is now available to pre-order on Amazon. Just type the title and "by Kevin O'Regan" into the Amazon search box and it will appear. It is available as an e-book or a paperback.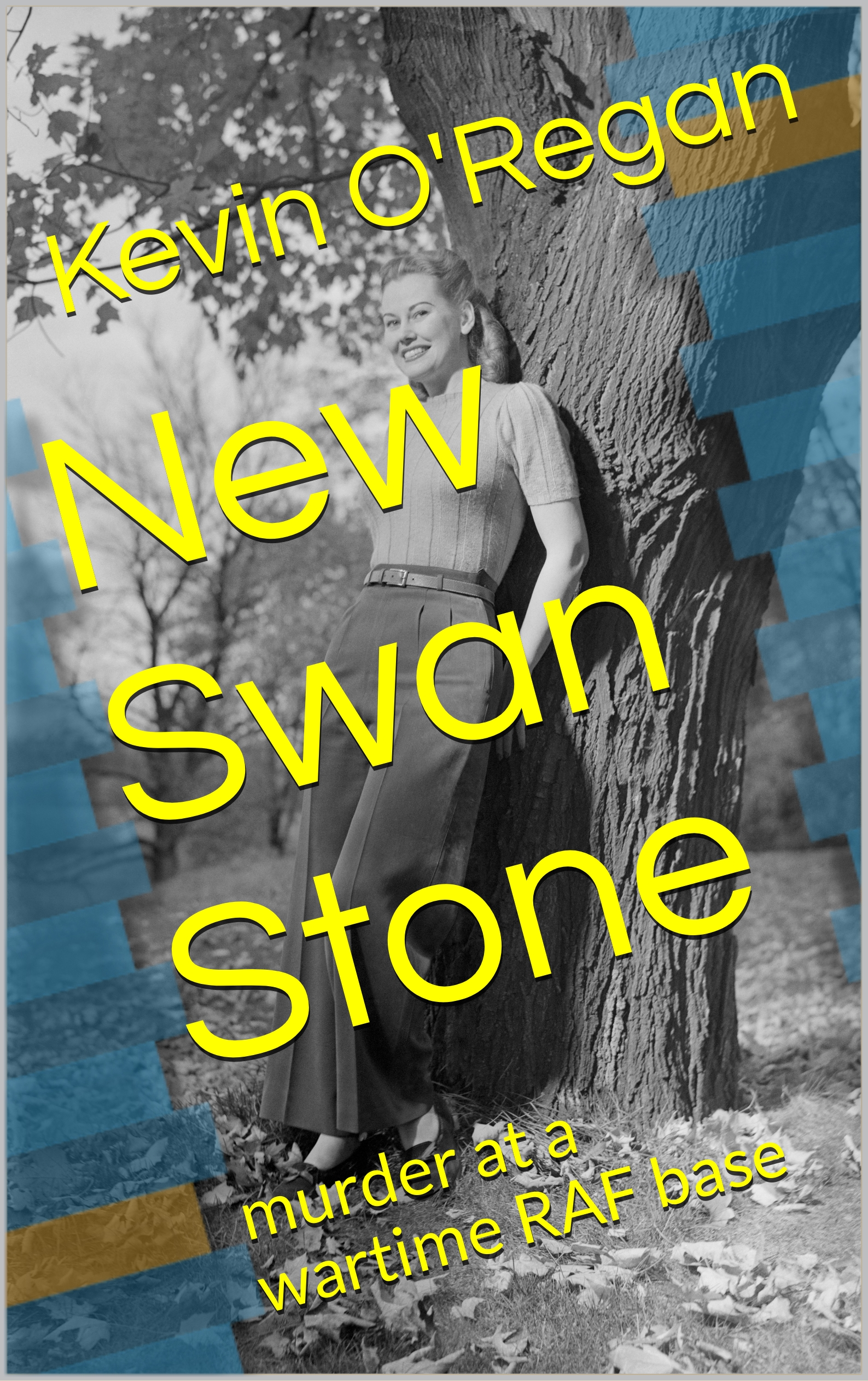 Kevin is currently working on the second book in the series which is to be called Meteor.
Young Adult Fiction
The Famous McKinley Worksheets
Kevin has now completed his trilogy for Young Adults called The Famous McKinley Worksheets. It is set in the mid nineteen eighties and concerns a group of fifteen/ sixteen year olds (we'd now call them Year 11) at The Vale School in a fictitious village called Stigsdon. The time frame was chosen as it was just before digital technology started to become common place; there were no mobile phones, no internet and no social media.
Volume One is a character-driven love story set in the mid nineteen eighties before the widespread use of digital technology. Siobhan is a fifteen year old Irish girl who has moved to England with her family, a fervently religious mother, easy-going father and irritating younger sister. She becomes intrigued by Michael, a shy boy in her class whose troubled eyes harbour a dark secret. Their relationship is hampered by Siobhan's concerns about the reactions of her mother and Jessica, her new friend, as well as by Michael's shyness and fear that his secret will be revealed. It is of course revealed in the near catastrophic ending to the story. The actions of other students at the school form a backdrop to the central story, providing colour, humour and contrasts to the main characters. The device of the English teacher's worksheets provides the reader with insights into the main characters and adds some quirkiness to the narrative.
"I was impressed by the way you had captured the reality of the way young people speak to each other; it was very authentic." Rory aged 16.
"I wasn't sure if it would be my sort of book but enjoyed it far more than I thought I would. I think it is a book that my friends would read." Harry aged 15
Volumes Two and Three focus on other characters from the group and span the second and third terms respectively of the school year. In Volume Two, Jessica is in a relationship with a sixth-form boy but does not realise how he is using her. She discovers that the man she has called her father is not her biological father. AA has a crisis when his actions lead to the threat of exclusion. He realises that he is drawn to the fiery Jessica, a girl he has always provoked for his own amusement. Both develop in their understanding of themselves, each other and the World in general and eventually get together. 
Volume Three has two interwoven plots. Melissa is having a relationship with the music teacher ad believes that when her exams are over, he will leave his wife and children. Aisha is having a clandestine relationship with Nasser because the culture of their community does not sanction contact with the opposite sex before a marriage is agreed. The connection is the way the forces of society work to keep people apart, in one case for their own protection, in the other, because an ex-patriate community is dealing with the changing mores of its young. As with the other books, the ending is nearly catastrophic but is rescued by the careful support and advice of Mr McKinley. His increasing frailty, however, indicates his own tragedy.